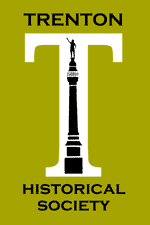 Victory Parade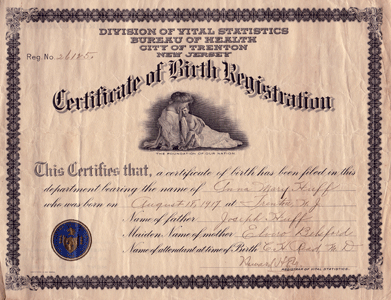 Birth Certificate issued by the City of Trenton, 1917
Paper Ephemera came in many forms and from numerous sources. Government produced many certificates such as the vital statistics record, prescription form and ration book shown here. Commemorative booklets for events and anniversaries record Trenton's vibrant social life in the 19th & 20th centuries. While the trade card was an early advertising form, other paper products such as matchbook covers and decals continued the commercial uses of ephemera.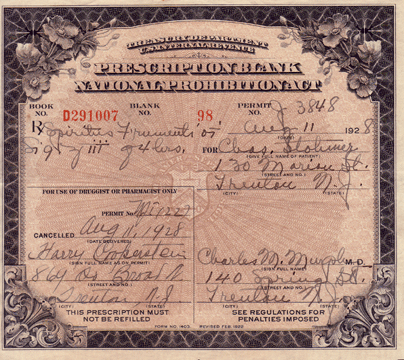 During Prohibition the only legal means of obtaining alcohol was a prescription like that shown here.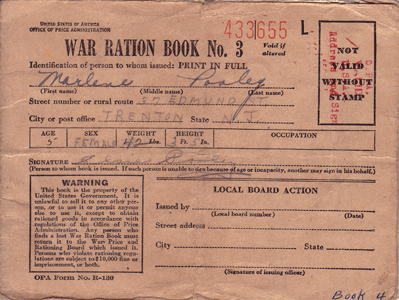 This World War II ration book testifies to the sacrifies on the home front.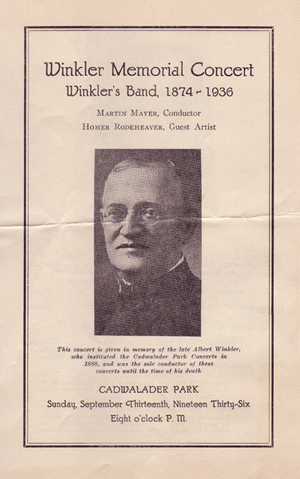 Public events, such as concerts or dinners, were commemorated with booklets such as this.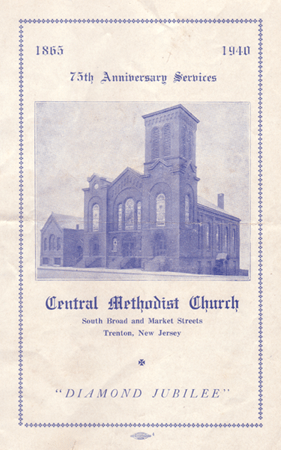 Private groups, such as churches or social groups, also produced ephemera.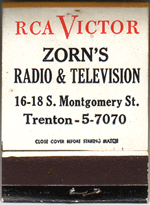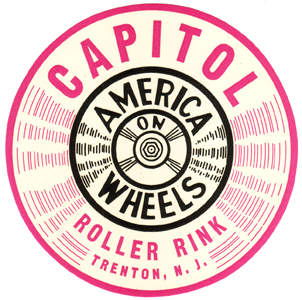 The matchbook and decal shown above were later forms of advertising.
Up To Top / Home
The Society : About Us / Artifacts Committee / Education Committee / Preservation Committee / Membership / Contact Us / Events
Our History : Sights & Sounds / 1929 History / Old & New / Hill Diaries / Chronological Indexes / Trenton Made / Documents
Your Ancestors : Research Services / Obituaries / City Directories / High School Yearbooks / Cemeteries / Genealogy
The City : Buildings / Historic Districts / North Ward Survey / Street Names / Local Links
Search Our Site