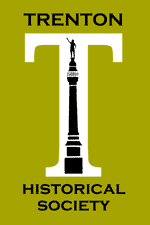 The Trenton Preservation Committee


Heritage Preservation
Trenton has two of the most important resources needed to reinvent itself: An incredible building stock and intact, historic neighborhoods. These assets, combined with our parks, monuments and public buildings, comprise Trenton's physical heritage - a heritage that is unique, potentially very attractive, and increasingly in demand.
Across the country, progressive cities have capitalized on their heritage assets to redevelop themselves into desirable places to live, work and play. From Boston and Providence to Baltimore and Savannah, city leaders have recognized the latent value in dormant structures and tired streetscapes. The renovated buildings that were once eye-sores are now the very reason that people choose to visit, invest and live in these neighborhoods.
Background
Early in 2001, a small group of preservation minded Trentonians came together in response to the threat of demolition of a large number of buildings across the city. During these discussions, it became apparent that for Trenton to reap the many advantages of preservation, more people would need to be educated and involved. We need a broad base of preservationists that can be proactive, and not merely react to each crisis. This is the idea behind the Trenton Preservation Committee.
The Committee
The purpose of the Committee is to preserve Trenton's historic assets and to encourage heritage oriented redevelopment. We intend to:

· Inform the public about the importance of preservation and the opportunities that exist
· Advocate for stabilization and preservation of important assets
· Advocate for changes in state and local policy and procedures that increase the opportunities for preservation
· Engage in projects that stabilize, preserve and market these historic buildings
What you can do:
· Get Involved! Join the Trenton Historical Society and become one of a growing number of people around the region committed to preservation and the belief that Trenton can build its future on its past.
· Stay in communication: We need your contact information, especially Email.
· Ask a friend to join the Trenton Historical Society. Membership forms can be obtained by calling 609-396-4478.
· Tell us about buildings that are in danger. If possible, send photos.
· Work on a project! We'll let you know about opportunities and committees as they are formed.
· Contribute to the Trenton Preservation Committee. Contributions will go toward funding outreach and advocacy efforts, as well as specific preservation projects. Checks can be made out to the Trenton Historical Society. All correspondence can be sent to PO Box 1112, Trenton, NJ 08606, attn: Trenton Preservation Committee.
Up To Top / Home
The Society : About Us / Artifacts Committee / Education Committee / Preservation Committee / Membership / Contact Us / Events
Our History : Sights & Sounds / 1929 History / Old & New / Hill Diaries / Chronological Indexes / Trenton Made / Documents / Tours
Your Ancestors : Research Services / Obituaries / City Directories / High School Yearbooks / Cemeteries / Genealogy
The City : Buildings / Historic Districts / North Ward Survey / Street Names / Local Links
Search Our Site