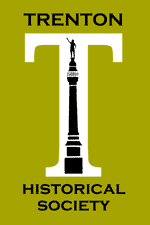 MS311 - Indenture freeing slave, Catherine
Whereas I have just purchased of and from Evan Evans Administrator of all and singular the goods and chattels rights and credits of Sylvester Doyle late of Trenton in the county of Hunterdon and state of New Jersey dec'd a certain female negro slave late the property of the said dec'd called Catherine, and Whereas I have agreed to and with the said Catherine that if the said Catherine will serve me honestly and faithfully, or my executors or administrators or their afsigns in case of my death until the first day of June which will be in the year of our Lord one thousand eight hundred and eighteen that I will then set her free.
I do therefore for myself and for my executors and administrators hereby covenant promise and agree to and with the said Catherine and to and with said Evan Evans his executors and administrators for and in behalf of the said Catherine, that for the time until that time, she shall then be free. And I do hereby acquit exonerate and discharge the said Catherine from all further service to be required of her by me or by my heirs executors administrators or afsigns, or by any other person claiming or to claim her services by from or under me. In Testimony whereof I have hereunto set my hand and seal this first day of May one thousand eight hundred and sixteen.
Sealed and Delivered
in presence of us
William Chapman
Clara Atkinson
Sarah Vandenarter
Up To Top / Home
The Society : About Us / Artifacts Committee / Education Committee / Preservation Committee / Membership / Contact Us / Events
Our History : Sights & Sounds / 1929 History / Old & New / Hill Diaries / Chronological Indexes / Trenton Made / Documents / Tours
Your Ancestors : Research Services / Obituaries / City Directories / High School Yearbooks / Cemeteries / Genealogy
The City : Buildings / Historic Districts / North Ward Survey / Street Names / Local Links
Search Our Site